Episode 32 – The Elusive Concept Of "Finished"
How Do You Know When Your Creative Project Is Done
1 year ago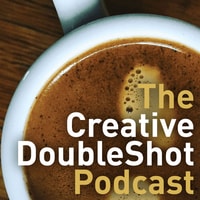 Episode Notes:
It seems as if we're always striving to finish our creative work, but sometimes it seems as if the finish line moves or disappears altogether. Or maybe we never knew where it was to begin with. So how are you supposed to know when you're really finished? We throw out some sign posts that help us know when we're finished, but also when we've still got work to do or when we've destroyed our latest project by working the life out of it. Come for the discussion about markers that can help you gauge where you are in the lifecycle of your project, stay for the baking metaphors.
Links: