Episode 10 – BONUS Episode: Take One Action
They say the waiting is the hardest part, but the were wrong. It's getting started.
1 year ago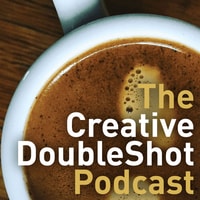 Episode Notes
Ginger and Jonathan talk about what it's like to get stuck, like those times we decide to vacuum the entire house instead of doing the thing we love to do. Whether it's housework or social media or just general ennui, it happens to everyone and that's okay. The question is how do we get past that feeling or that resistance? Well, check out today's BONUS episode for some tips on how to do just that.
Links:
Support The Creative DoubleShot by contributing to their tip jar: https://tips.pinecast.com/jar/the-creative-doubleshot