Episode 49 – Showtime!
What it's like being on display with your art
1 year ago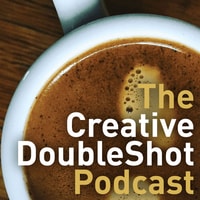 Episode Notes:
Join us as we talk about Ginger's experience at the Taubman Art Museum's Sidewalk Art Show this past weekend in Roanoke, Virginia. We discuss the convergence of art and commerce, being on display along with your art and the power of the broader community. You can't predict the weather, although it was great for the show, and you certainly can't predict what or why people are going to buy art. Another reason to make art that excites you first and foremost.
This podcast is powered by Pinecast.