Episode 11 – Overcoming Barriers To Creativity: Part 1 - Space
It's really the first frontier of your creative practice.
1 year ago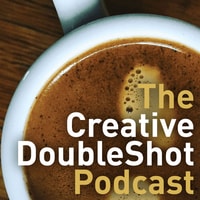 Episode Notes
In which we poke fun at fingerless gloves and work through some ways of overcoming that ever important need of all creative practices: space. We fly dangerously close to the sun that is physics, talking not only at space availability, but time as well (insert mind blown animated gif here). Also explored: the virtues of being flexible, of being open, and most of all, being persistent in your search for space to create.
Links:
Support The Creative DoubleShot by contributing to their tip jar: https://tips.pinecast.com/jar/the-creative-doubleshot