Episode 37 – Protecting Your Creative Life
How to avoid losing a game you never wanted to play
1 year ago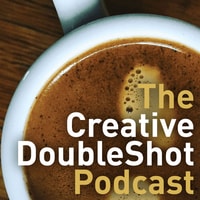 Episode Notes:
Join us on a meandering, um, Journey (you'll see) of exploration on those features of our modern world that chip away at our creative practice. We don't have any tips about how to beat Father Time, but we do offer up some tips on how to make the most of our time while we're here. From the demands of the modern work life and the silicon valley inspired side hustle/gig economy to the way we choose to fill our days, you're sure to find a treasure amid the conversation hoard we lay before you.
Links:
4000 Weeks, Time Management For Mortals by Oliver Burkeman. Sincerest apologies to Oliver Burkeman, who I referred to as Oliver Burke throughout the episode. The fact remains, his book is a must-read.
A Soft Manifesto. Artist and writer Cortney Cassidy on the anti-capitalist values that helped her launch Mail Blog, and a set of principles you can apply to your own values-driven art making.
Also, apologies to Journey, the song we were groping for was Faithfully.
This podcast is powered by Pinecast.