Episode 50 – Hiatus, Or Taking Our Own Advice
One year in, it's time to reassess and figure out what comes next.
1 year ago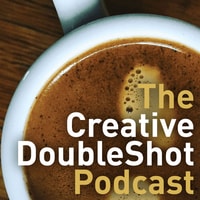 Episode Notes:
When we started the Creative DoubleShot, Ginger and I had one rule: We would do the podcast as long as it was fun. Along with that rule, we had a goal: Create content that would be useful to creatives no matter where they were in their journey. While it may not have always been pretty or direct, we feel pretty good about how far we've come. We set a timeline of one year to see where we were and how--or if--we wanted to continue. With Episode 50, that time is here, so we leave you with a few words of thanks and discuss what the podcast has meant to us and what might be down the road. We're taking at least through July off, but possibly August too to re-evaluate what comes next. Thanks for joining us on this journey. Heart emoji.
This podcast is powered by Pinecast.